House of Circus is a Circus Company and Drag house. 
Creating, producing and performing shows, acts and site-specific performances. 
Versatile, adaptable and creative.
By creating and decorating characters, their goal is to make Drag accessible to everyone, regardless gender or age.
-This open call is closed-
House of Circus is always looking for new collaboration and innovative creations
Keep posted for upcoming news about future events, open call and projects.
You can also contact us if you have proposals and ideas 
Fitness is an interactive  workout,
a physical workout to keep the mind feng shui,
because who doesn't want to feel umami.

Description
GET YOUR FITNESS ON!
Straight from the 80's, these Fitness babes will make you step until you sweat.

It doesn't matter if you are a professional 80's fitness pro, an enthusiast or a newbie WE GOT YOUR BACK!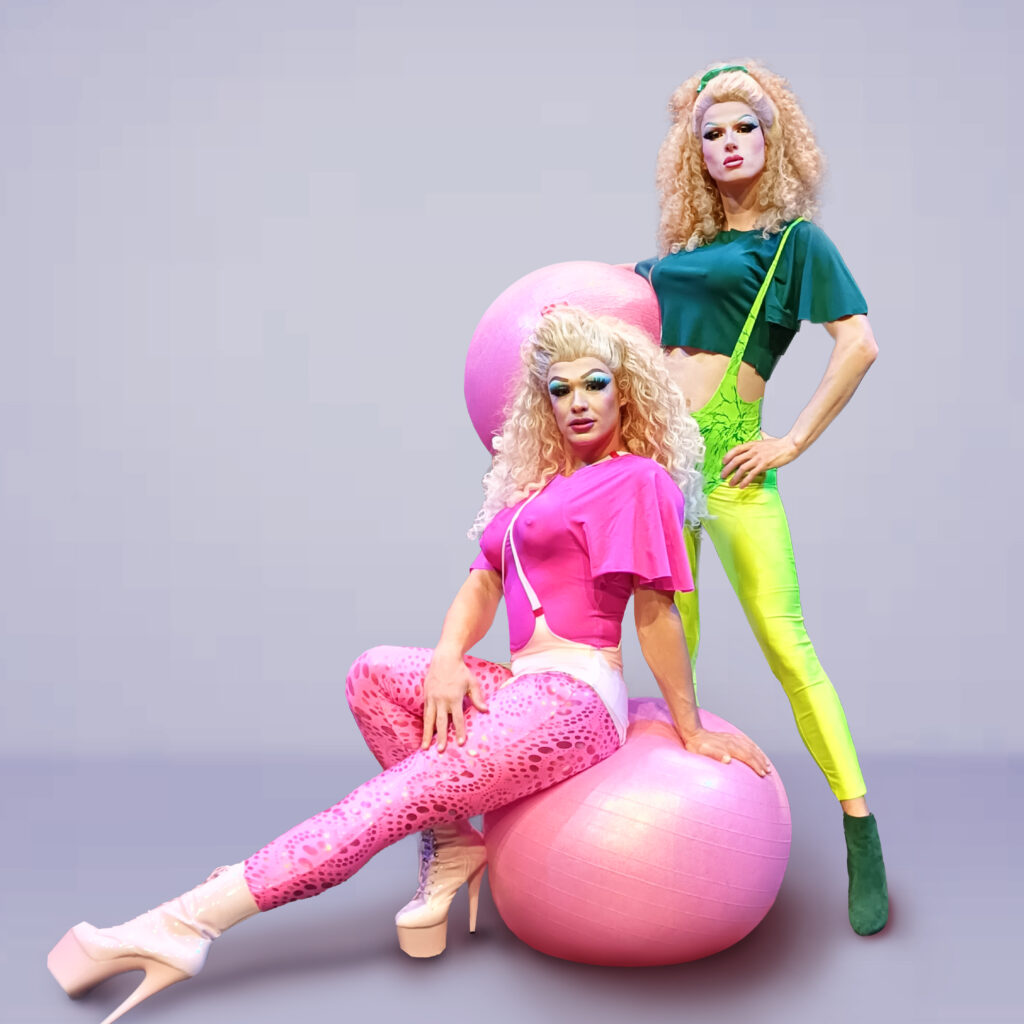 LIFE IS 50% 5,6,7,8 AND 50% giving 100%