- STICHTING HOUSE OF CIRCUS -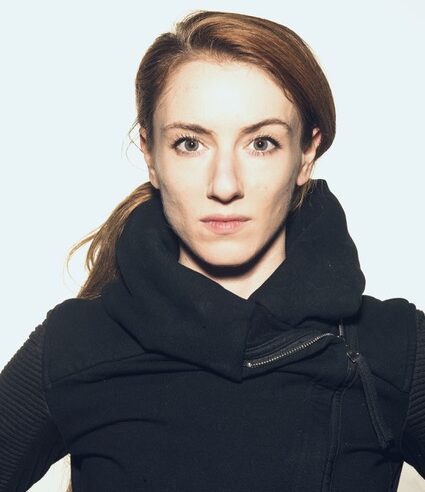 Angela Herenda started her dance training at Blagoje Bersa Music School, under the guidance of Sanja Petrovski and Nives Simatovic Predovan. After brief involvement with Zadar Dance Ensemble, she continued her education at the Rotterdam Dance Academy, Codarts. She continued working as a freelance dancer with the likes of Andreas Denk, Jens van Daele, Kitt Johnson, Ariel Cohen/Osnat Kelner and performing with Staatstheater Oldenburg (now TanzMainz) and Göteborgsoperans DansKompani. In 2014 Angela joined Club Guy & Roni where, in addition to her work as a performer, she regularly teaches technical and improvisational classes, and directs works with Hendriks Aerts and Mart van Berckel. As of late, she is on the Board Directors of House of Circus.
Kirsten van Teijn studied at the cabaret school in 's Hertogenbosch and in 2013 won the jury, audience and personality prize at the Groningen Student Cabaret Festival. A year later she made her debut with her performance 'Heilloos', which was received with a shower of stars by the press. For her second program she received the De Rising Applause Stipendium and from her third program the song 'Meisjes' was nominated for the Annie MG Schmidt Prize. With her fourth performance (S)EXPERIMENT, about modern love and sexual taboos, she won the VSCD Cabaret Prize 'Neerlands Hoop 2022'. The jury describes the queer-minded performance as 'exciting, urgent and modern'.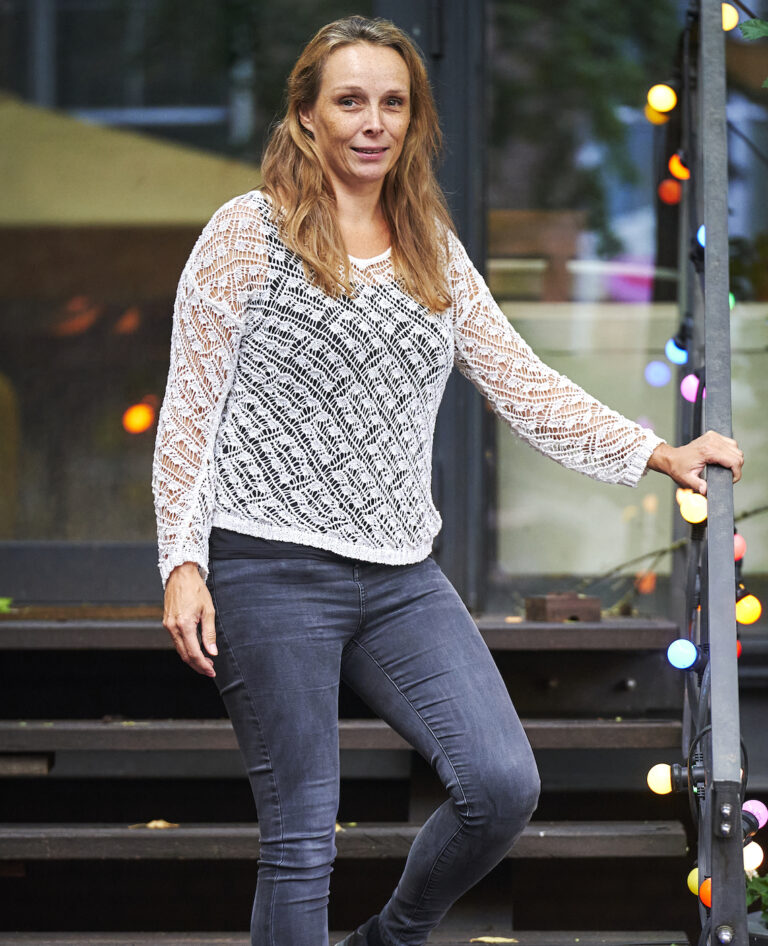 Sandra Smits, work as a freelance cultural entrepreneur. She is occupied with different projects of which the most are involved with Circus. 
Her passion is to motivate creators to approach their career plan with joy and dynamically, to use the strategic decisions that come with entrepreneurship as a logical necessity to achieve the goals they dream of.
"i get cheerful and happy of – a sunny day with time to enjoy it"
"I met Germain and Nick at Acapa and when they applied for the Keep an Eye Project with House of Circus, I was as happy as they were to be selected!
House of Circus is one of the most outstanding, festive and multifaceted companies I know. Being a boardmember of this foundation brings me inspiration and familiarity with a universe that I am eager to support to make visible and accesible for everyone. "
The House of Circus Foundation is a groundbreaking institution that combines the thrilling world of circus with the vibrant and empowering art of drag. We are dedicated to delivering inspiring shows, mesmerizing acts, and captivating performances that leave audiences in awe while delivering messages such as: be who you want to be, wear what you want to wear and love who you want to love. Founded by the visionary duo Germain Charlat and Nick van der Heyden, who both graduated at the Academy for Circus and Performance Art in Tilburg (NL), the foundation aims to create a powerful platform that not only entertains but also serves as a catalyst for social change. 
1- Celebrate Artistry:
At the House of Circus Foundation, we believe in the power of art and the immense potential of combining circus and drag.. This blending of art forms creates a unique universe and a brand-new artistic expression that pushes boundaries and defies categorization. We are pioneers, constantly researching and exploring how these art forms collide, amplify, fuse, or even confuse each other, unveiling the endless possibilities. Through our creations, we aim to inspire fellow artists and captivate audiences, sparking a new era of artistic exploration and understanding.
2- Educate and Engage Audiences:
The House of Circus Foundation recognizes the  role of education, through understanding, and acceptance. We aim to educate and engage audiences through our performances, interviews and any other activities. By sharing our form of art we invite dialogue, challenge stereotypes, and promote a more inclusive society. Through these efforts, we strive to break down barriers and create  a sense of unity among diverse communities.
3- Amplifying LGBTQIA+ Visibility:
In a world where LGBTQIA+ rights are constantly under threat, The House of Circus Foundation recognizes the profound significance of being seen, heard, and respected. We firmly believe that representation matters, and by blending the art forms of circus and drag, we provide a powerful stage for queer artists to express their authentic selves, celebrating their identities and showcasing their talent. We strive to create a space where diverse voices are celebrated and where audiences witness the power of self-expression.
4- Advocating for Acceptance and Equality:
The House of Circus Foundation stands for acceptance, it promotes equality and creates an environment of respect and understanding. We recognize the importance of creating safe spaces where artists can flourish without fear of judgment or discrimination. Through our performances and community engagement, we stand for the rights and dignity of the LGBTQIA+ community, using our platform to challenge societal norms and prejudices.
5- Inspiring Empowerment and Resilience:
Our foundation believes in the expression of circus and drag as catalysts for personal growth and empowerment. We provide a safe and supportive environment where artists can explore their creativity, embrace their individuality, and cultivate resilience. By combining circus skills, make-up artistry, costume design, within captivating performances, we inspire our artists to be who they want to be on stage. 
6- Cultivating Collaboration and Global Impact:
Collaboration is at the heart of The House of Circus Foundation. We seek partnerships with like-minded organizations, artists, and communities to amplify our impact. Together, we can create a global network of support, encouraging artistic exchange, mentorship, and shared experiences. We aim to create a ripple effect of change, bringing visibility, acceptance, and respect to the forefront on a global scale.
In a world where LGBTQIA+ rights remain under constant scrutiny, The House of Circus Foundation serves as a catalyst for positive change. Through our performances and commitment to equality, we strive to uplift artists, promote acceptance, and inspire audiences worldwide. Together, we can build a future where diversity is celebrated, and every individual is embraced for who they are.